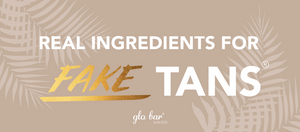 We didn't invent the soap bar, we just perfected it
If you love fake tans, but hate fake ingredients, then Glo Bar Sunless is the brand for you, babe! When you're sunless tanning obsessed like we are, Glo Bar is a must-have in your post-tan routine because it's the one and only soap bar that is specifically formulated to glo-up your tanning experience. Glo Bar is an ultra-moisturizing soap bar made with all natural ingredients and is expertly designed to be safe for any and all sunless tanning products. Whether you can't live without a weekly spray tan or you love a do-it-yourself sunless tanning sesh, Glo Bar is the ultimate way to ensure that your tan stays glo-ing longer. No need to worry about stripping your tan, now you can cleanse your skin daily using Glo Bar soap while maintaining your fresh and flawless bronze. 
At Glo Bar Sunless everything we create is targeted to enhance your overall sunless experience by providing you with sunless safe products made with real ingredients you can trust. We've put our heart and soul into researching and formulating the perfect blend of natural ingredients that offers a daily cleansing routine for soft, smooth and ultra-moisturized skin. Not to mention, we know babes  love options! So we've made sure to produce all of our chemical-free products with yummy scents you're sure to fall head over heels for.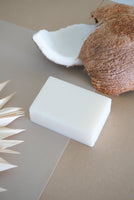 Glo Bar is a must-have for maintaining your sunless tan
Glo Bar was created with a vision in mind to provide all sunless tanning lovers a way to achieve freshly cleansed skin without the use of harsh chemicals, while still keeping their sunless tan glo-ing. Our proprietary blend of liquid goat milk formulated with other skin-loving ingredients provides a sunless safe experience that cleanses and moisturizes for a longer lasting bronze. Since Glo Bar doesn't strip DHA, all glo-getters now have the luxury of enjoying their glo-ing skin long after the first rinse.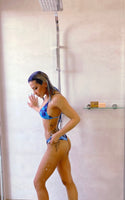 Their words not ours...
These are the ONLY soaps we sell and 100% recommend for GREAT TANS!

Jenna, Owner of TLS Spray Tan Bar
I've carried Glo Bar soaps since 2017 and my clients LOVE them! This product is easily my #1 selling sku.

Alissa, Owner of Twilight Tans
Glo Bars are the best! From fragrance to appearance, its the best quality hands down. The Glo soy candles are amazing too. Their customer service cant be beat!

Brianne, Owner of Nakid
I love supporting this woman owned business! The owner is a genuine sweetheart who provides unmatchable customer service and fast shipping.

Lucy, Owner of Tanning Luxe
Seriously, I wasn't sure about carrying retail because I'm not good at selling but after trying the soaps myself, I was able to talk about the benefits of using them. Plus, the scents alone are a good selling point. They sell themselves!

Michelle, Owner of Glam & Glow